Free US shipping on orders over $75 
Finding beauty in the chaos through self-care
Discover more me-time moments with the best in local luxury delivered every season.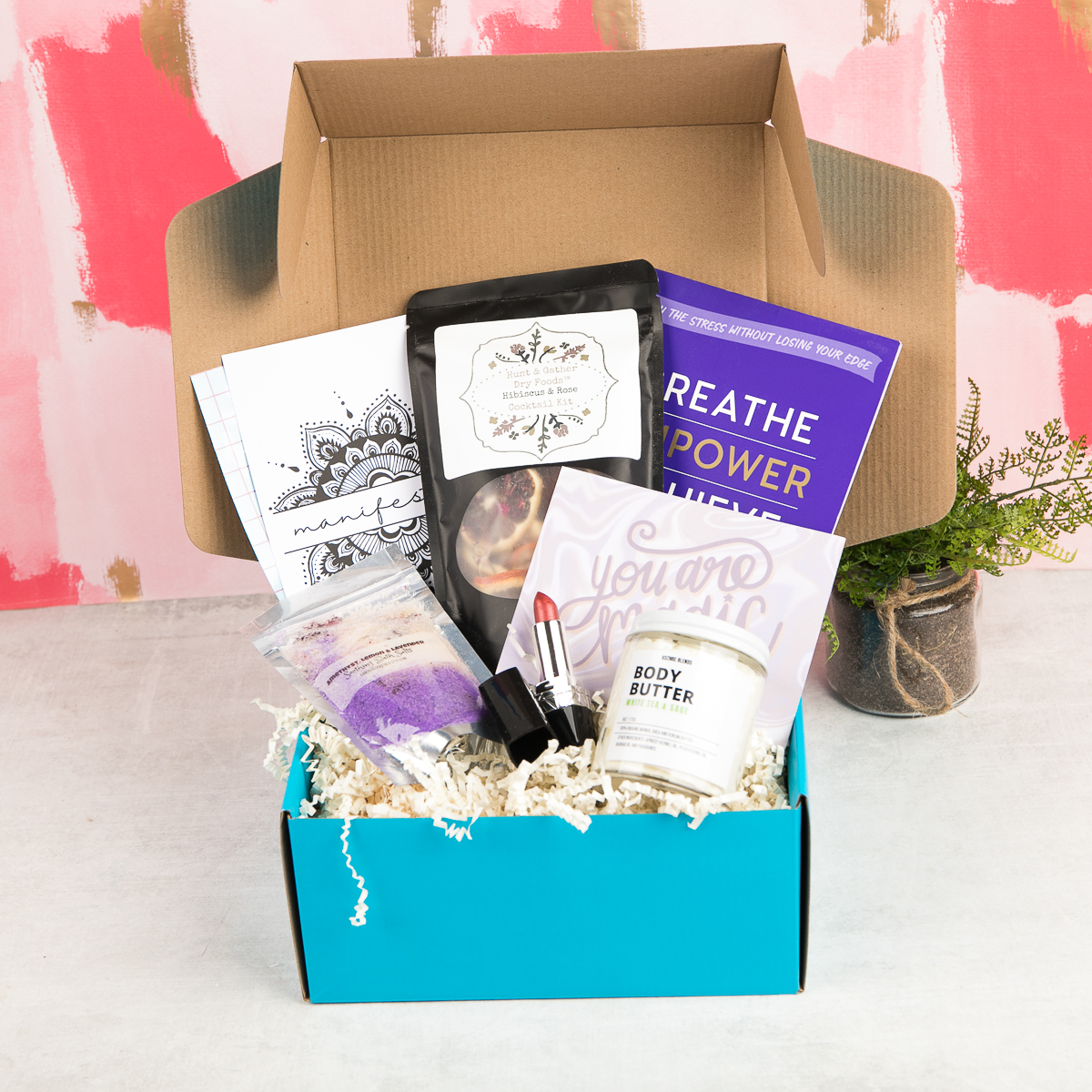 Beauty of Detroit Box is a celebration of hometown love and Detroit pride that serves as the retreat you need to reclaim your me-time and embrace the beauty of the present moment! 
Our thoughtfully curated self-care subscription and gift boxes provide the most unique and beautiful themed sets of self-care essentials to help destress, refresh, and recharge.
Enjoy a refreshing box of self-care essentials and treats for more me-time moments every season! Each season's box features an inspirational theme, all-natural bath and body items, on-trend accessories, cozy home goods, and Detroit pride to nurture and celebrate the beauty in you.
Are you ready to be your best self - for you, your loved ones, and your community? It's time to boost your confidence, happiness, and even productivity, and be refueled with love from Detroit. Find beauty amidst the chaos of daily stressors, give back, and own your story.
Get self-care delivered. Take the first step to a more beautiful life today!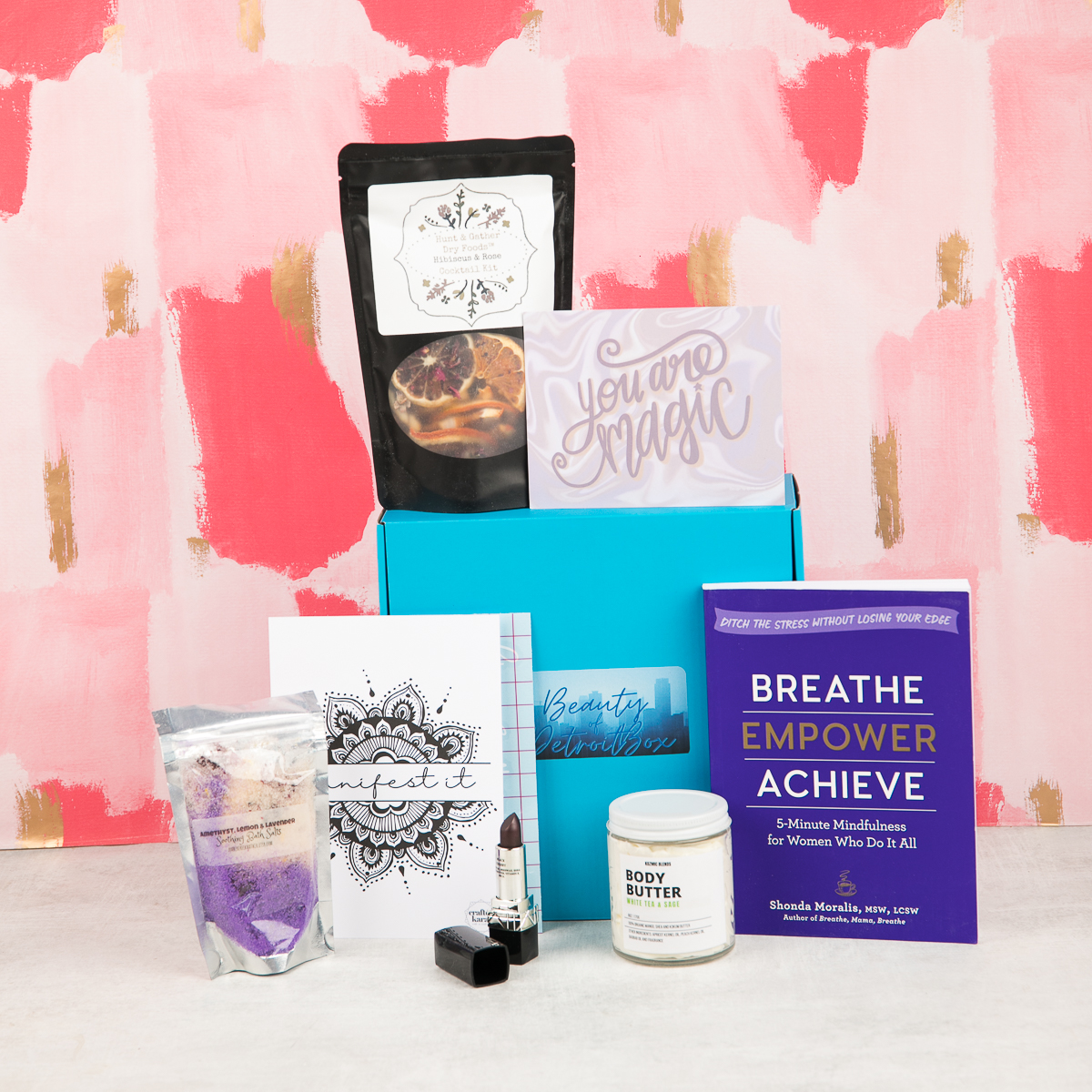 Beautifying Detroit begins with you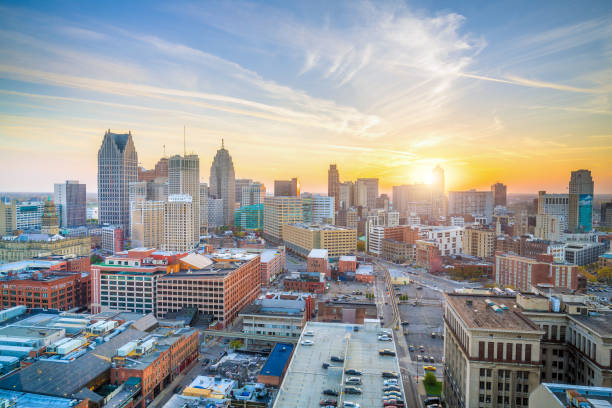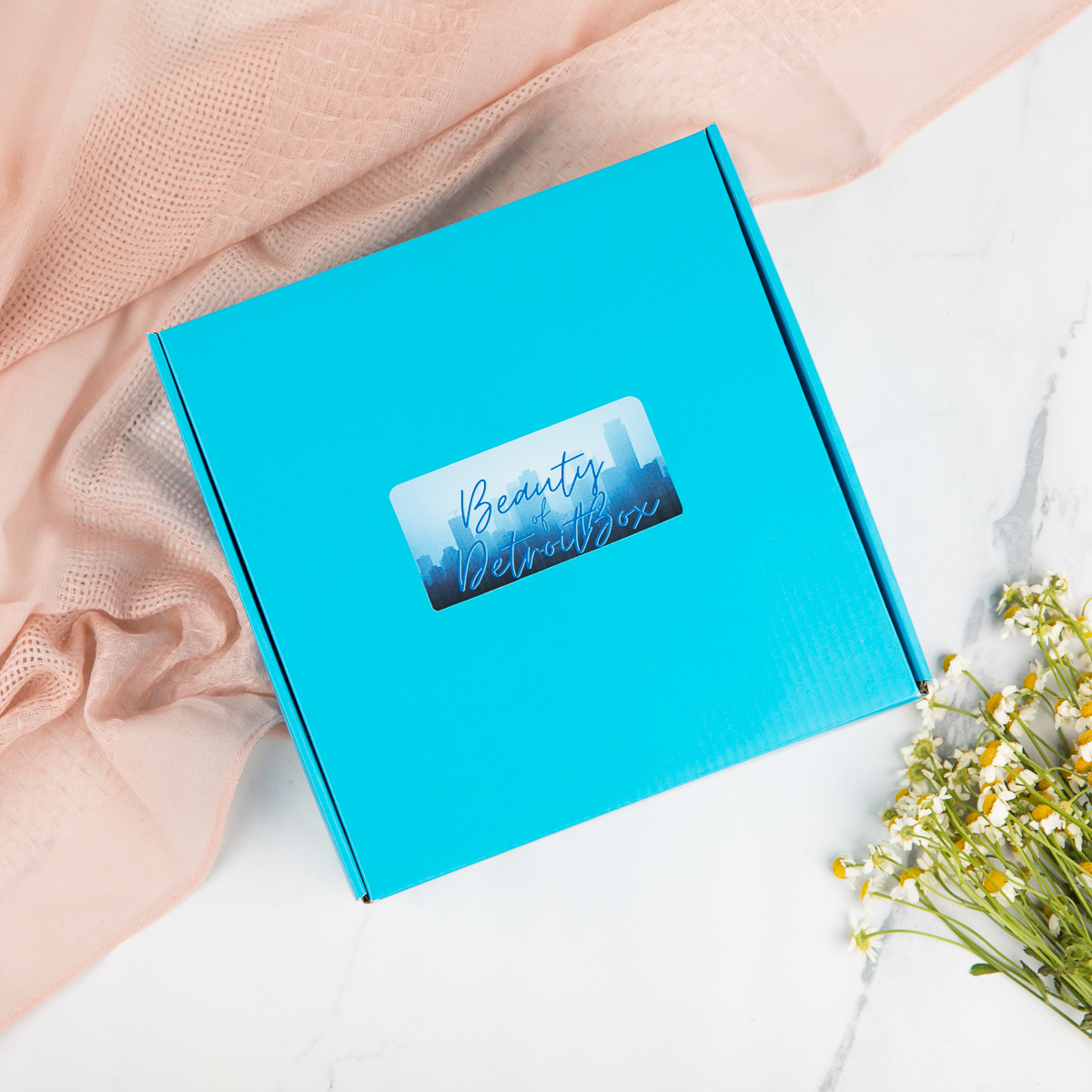 Take the first step to commit to reclaiming your Me-Time, starting from just $58.75 per season.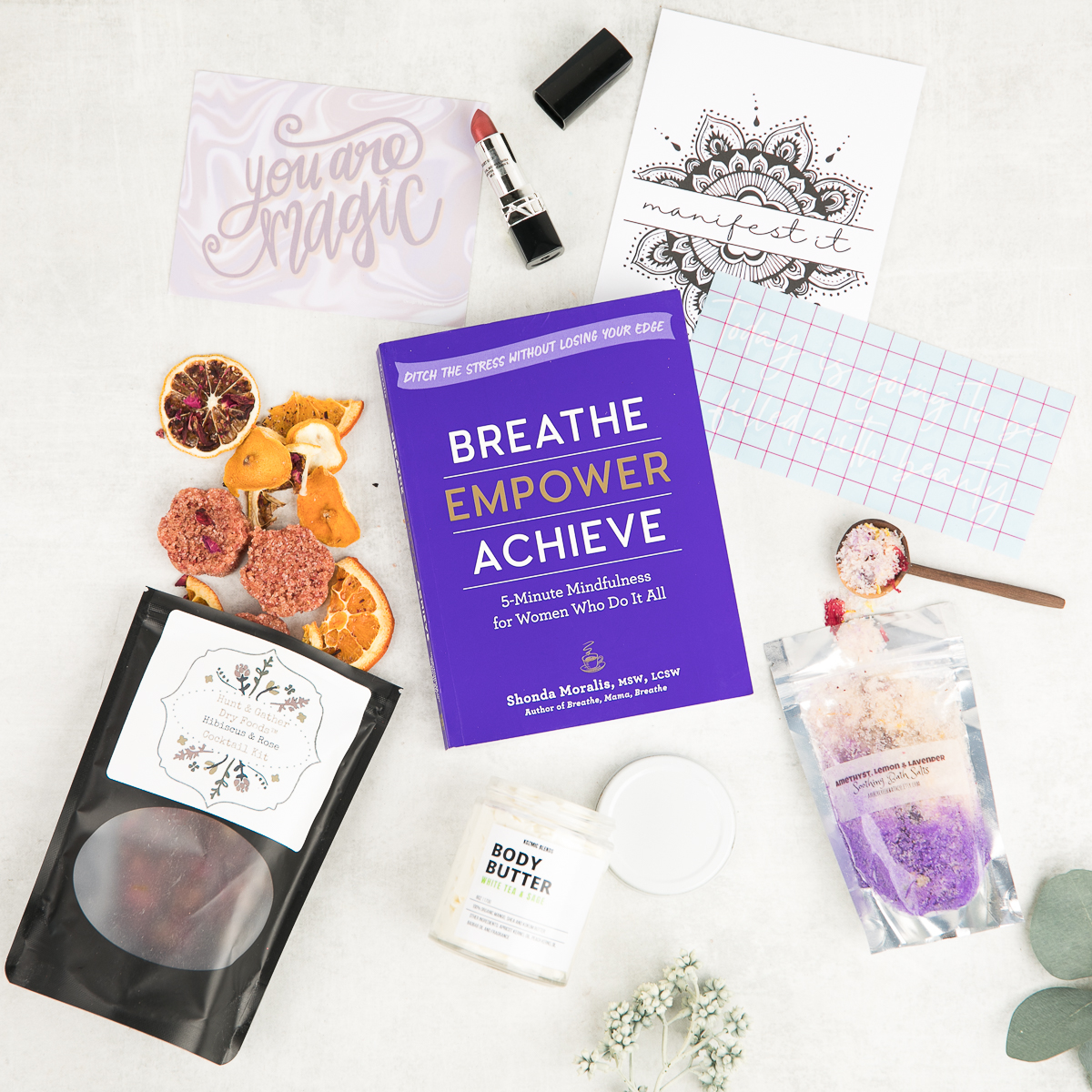 We thoughtfully curate your unique box with the best handpicked goods from small businesses. All following boxes will ship on or around the 15th of every season.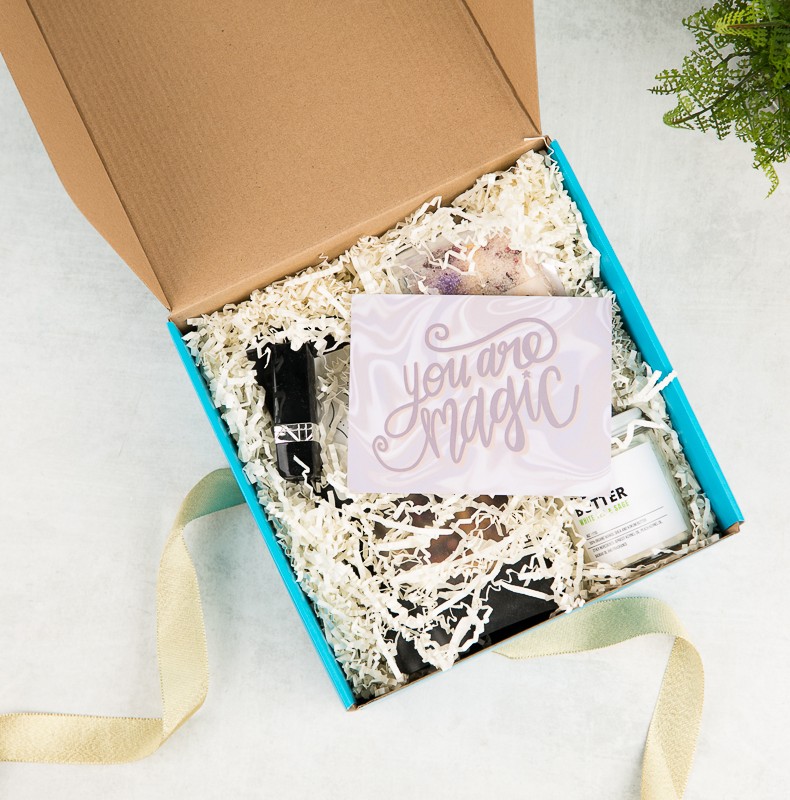 Reconnect with your best self and discover a more fulfilled life, boost of confidence and productivity.
What's inside?
Each Beauty of Detroit Box comes with 4-6 unique self-care essentials to elevate your self-care practice! Examples include:
Personal Development Resources (journals, books, stationery)

Natural/Organic Bath, Body, Skincare products (aromatherapy bath bombs, artisan soaps, masks)

Lifestyle goods (candles, keychains, accessories)

Guilty Pleasure (edible treat or drink)
Change the Narrative
Beautifying Detroit begins with you, so don't wait until you're burnt out to start taking care of yourself, enjoy seasonal self-care packages delivered to your door.

Three ways to discover the best in local luxury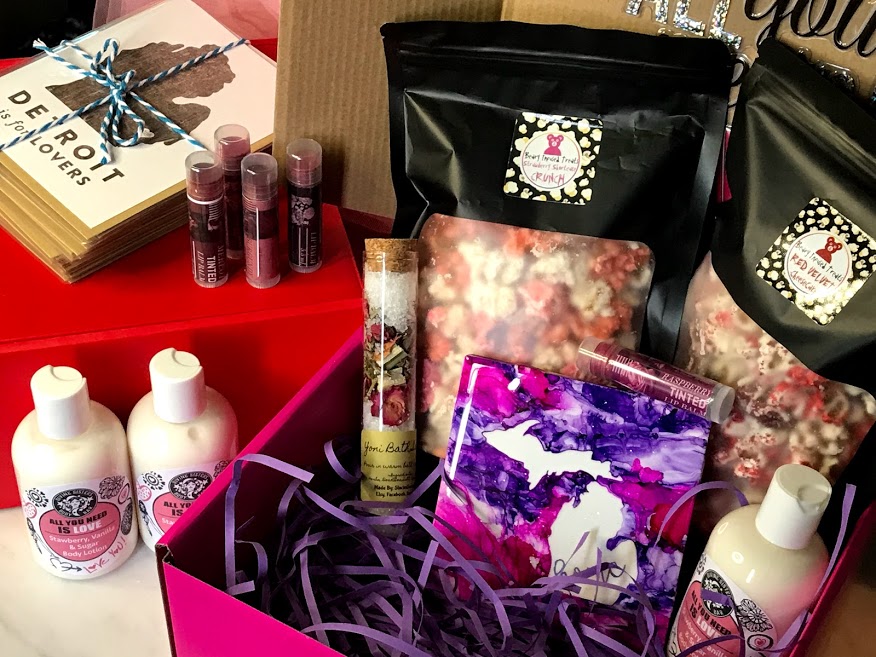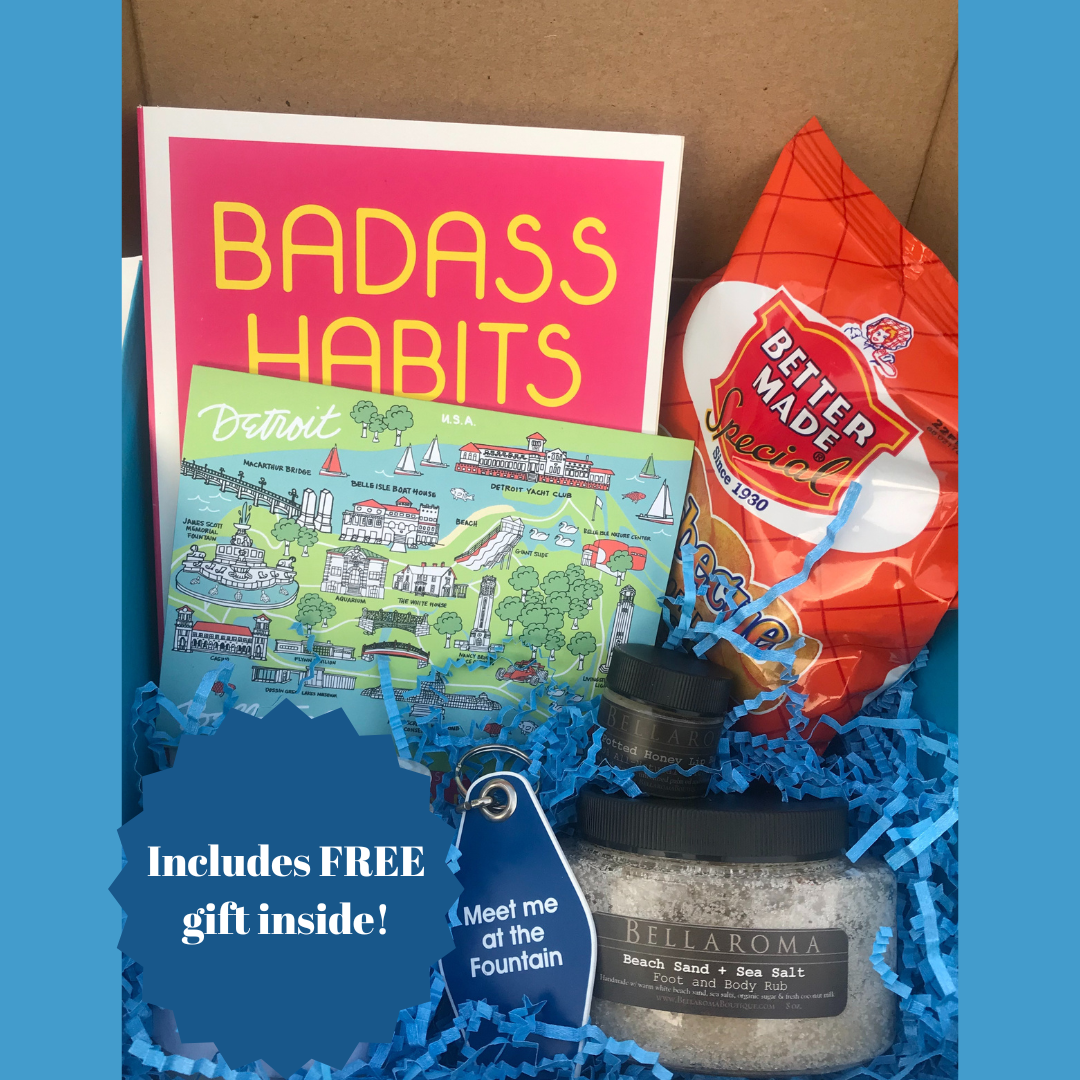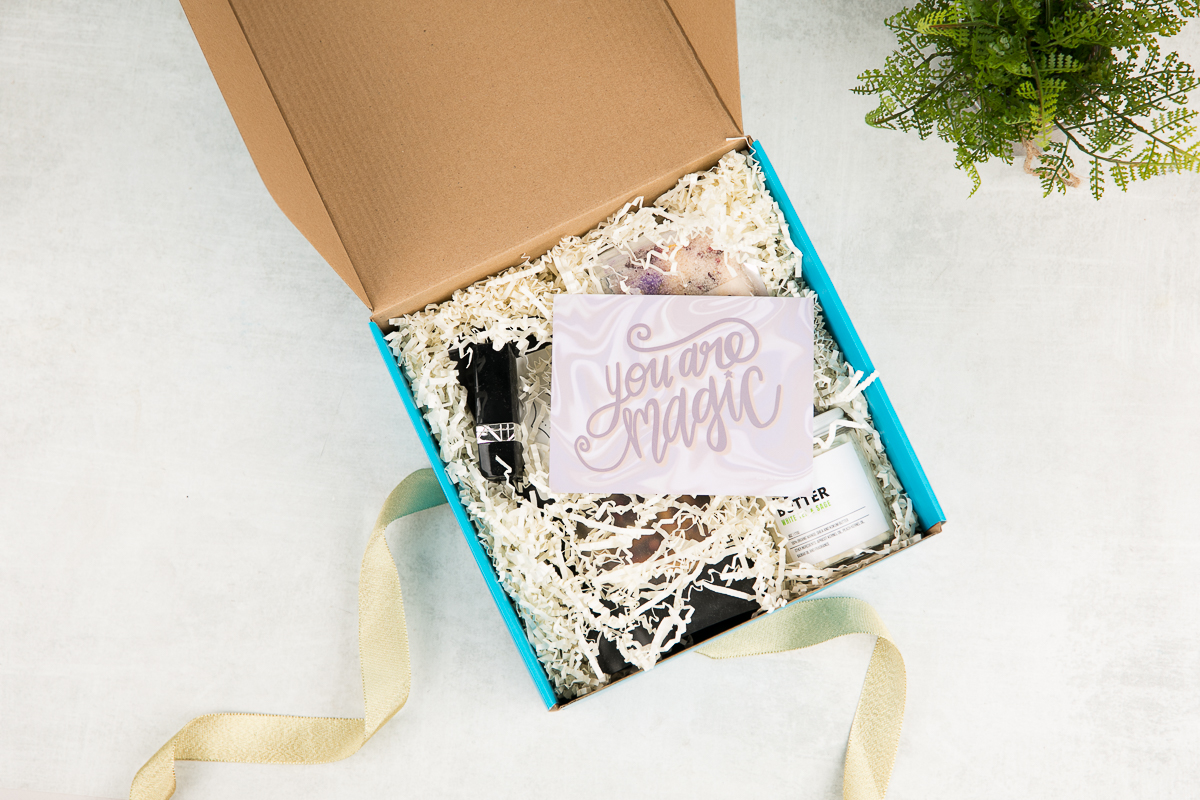 Time left to reserve your Summer box!
Theme: Summer Haze
Reservations for Summer Box closed!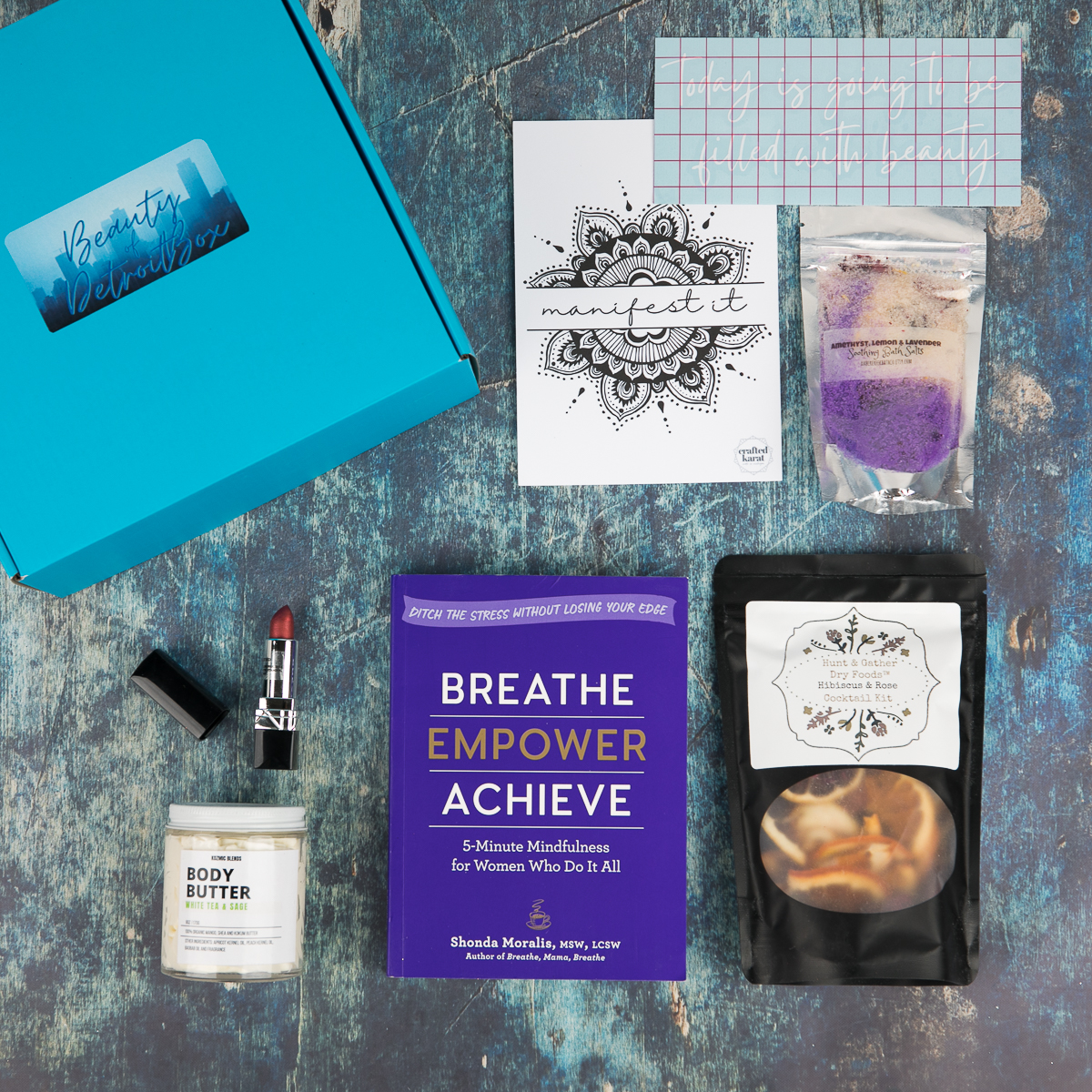 Beauty of the D highlights
I LOVE MY GIFT!!! It is unique and supports our Detroit Business Owners. A very thoughtful gift!!!
Daphne.
This is my second box. The first one I recieved as a gift and this time, I decided to order another one for my beautiful self. The products inside the box are absolutely wonderful. You cannot go wrong and it is a great deal to get some ME TIME products.
Kim.

"Absolutely Love!"
I absolutely love the Beauty of Detroit Box! Many of the items in the box are from local metro Detroit businesses, which I really appreciate being able to help small businesses. The Yoni Bath salt was so relaxing to use in a nice warm bath! I loved my Michigan based coaster as well. If you wanna indulge in some much needed self-care, the Beauty of Detroit Box is what you need!
Nia.
CAN'T POUR FROM AN EMPTY CUP
67% prioritize others over self 
When you're running on empty, there's nothing left for yourself. You're moody, exhausted, and easily angered. Instead of giving from a place of lack (or resentment), we're encouraging you to give from a place of love.  Unbox the fuel you need to show up as your best self.
SELF-CARE WITHOUT
THE GUILT
59% of Americans will only engage in self-care when they're stressed
Don't wait! Whether you have 5 min or more than an hour we have a variety of self-care goodies from small businesses delivered to your door every season, making you excited to prioritize yourself now not later. You can also take a sigh of relief in knowing that we support local artisans that create products in small batches in order to remove the use of toxic additives.
RECONNECT WITH
YOUR BEST SELF
71% say they're much happier after taking time for themselves
Tune in to you and rediscover the me-time you've been missing. The unique + useful goodies inside will boost your confidence and well-being and promote a positive mindset.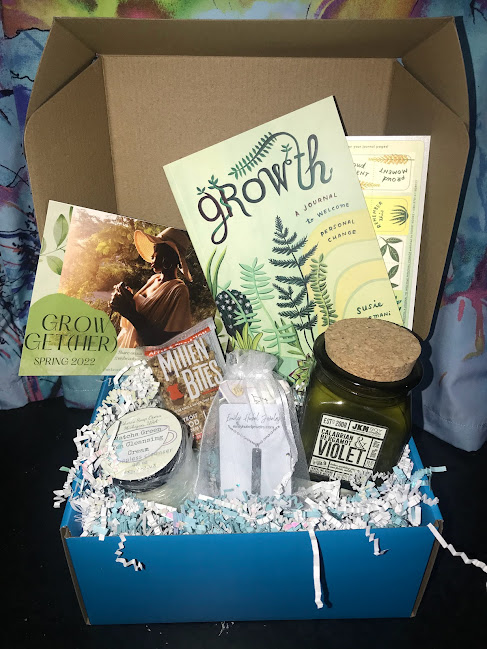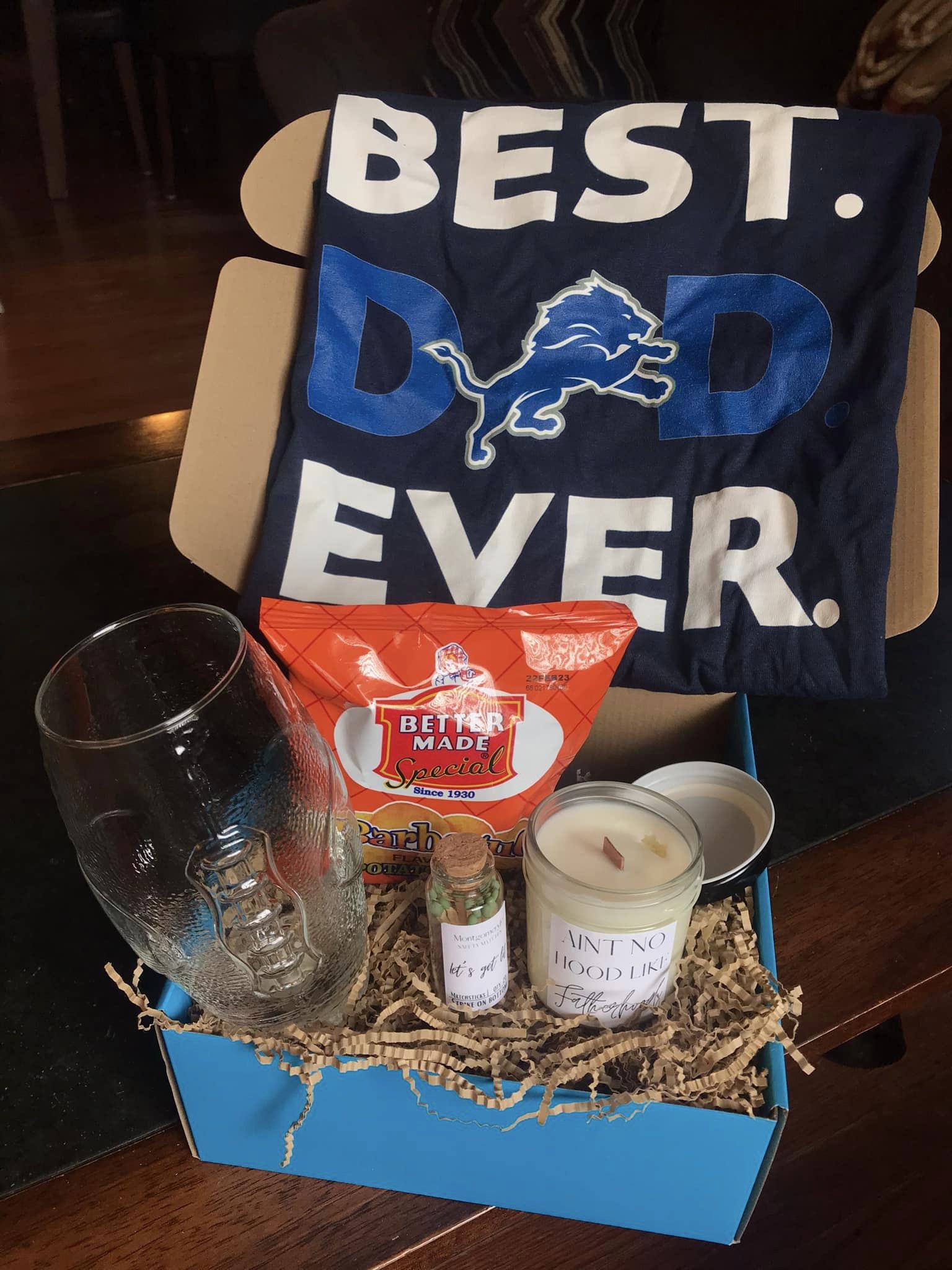 I am Tayler Jones, along with being the Founder + Head Beauty in Charge here, I am also an educator and theatre artist from Detroit, MI. I launched Beauty of Detroit Box during the pandemic for women to reduce the time it takes to reclaim their me-time, reconnect with their best selves and embrace the beauty of the present moment. I also wanted to change the narrative of how we view ourselves and the city that I love: Detroit!
To combat the monotony of daily living in a pandemic, burnout, and stress with working from home, I wanted to make self-care more of a priority, easily accessible, and celebrate everyday moments. Plus my love languages are quality time and gift-giving, and I wanted to share that sense of connection to self and community with others.

We share our love for the city with you in every box! You deserve ease and luxury at an affordable price. 
we love to see your photos
Tag them with #mybeautyofdetroitbox to be featured!
Let us beautify your inbox
Be the first to know about new releases, self-care tips, giveaways, and more!
Time to unwind doesn't have to feel like a distant memory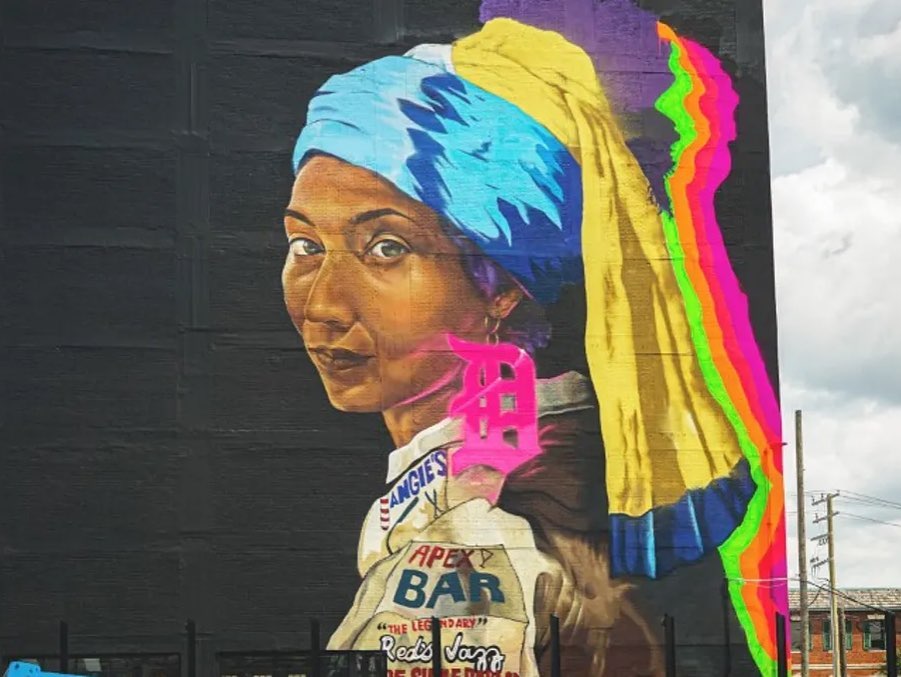 Out with Superwoman Syndrome, in with putting yourself first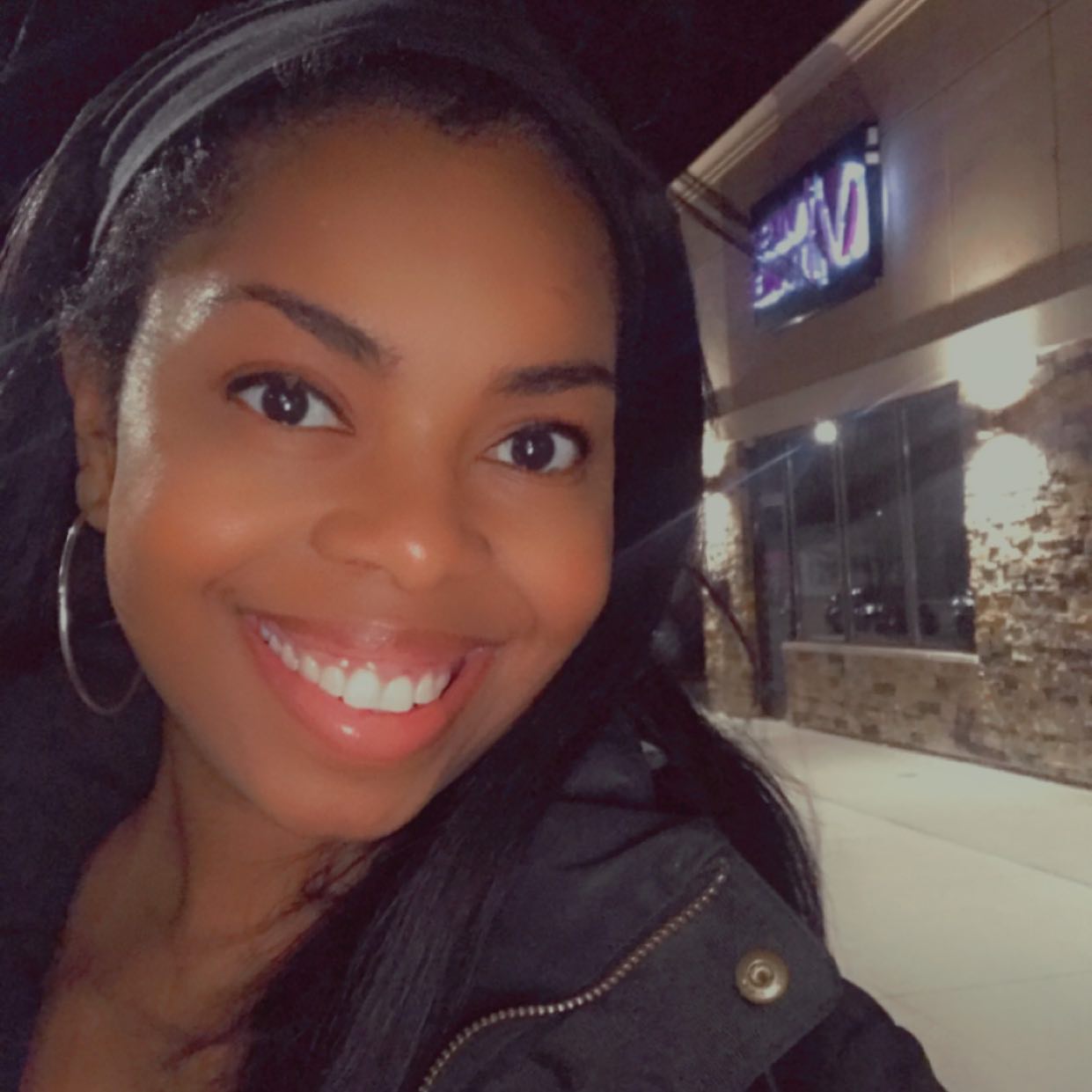 #weekendrecap First pole dancing showcase